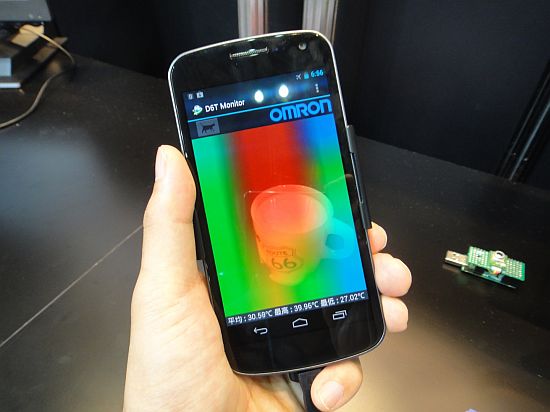 Only burnt fingers and scorched palms could know the pain of touching hot surfaces, or liquids for that matter. However, with advanced devices and apps at our rescue, we can avoid such accidents. Too hot to eat sensor, developed by researchers at OMRON Corporation, is one such high-tech application that allows users to detect the temperature of the liquid inside a container using MEMS technolgy. This small, contactless high sensitivity infrared thermal area sensor, aka D6T thermal sensor, can be placed under smartphone camera.
The MEMS converts infrared light into electrical signals which are used to detect surface or liquid temperature. The thermal human presence sensor can detect non-moving objects too. So, it can be used in security systems to detect miscreants. Further uses may include switching off lights or other home appliances when the sensor can't detect human presence in a room. Moreover, the sensor can turn the PC monitor on or off when needed.
Omron recently demonstrated the D6T thermal sensor at the Micromachine/MEMS ROBOTECH 2012 exhibition at Tokyo Big Sight.
Via: DigInfoTV