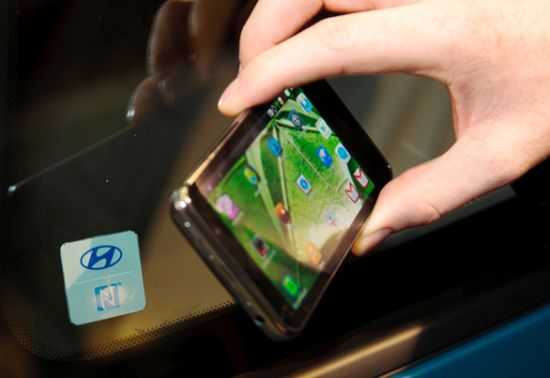 How often do you have to walk back, from parking to home or office, to collect your car keys left on the fridge or table drawer? Addressing the issue, Hyundai is working on an embedded NFC tag to replace your car keys with your Smartphone, which simply is an integral part of modern life and people hardly miss to carry it with them. The NFC tag will allow the car owners open their car, ignite the engine and hook up to the touchscreen without any key.
All you need to do is swipe the Smartphone on an embedded NFC chip to unlock the car, and place the phone in the center console to start the car. And you need not to plug in to keeps the juice flowing, thanks to the inductive charging plate. Integrating the all-in-one functionality of existing Smartphone technology to everyday driving, Hyundai makes use of wider connectivity solution to unlock and start the car. As soon as you put the Smartphone is the console, it links up with the 7-inch touchscreen on the dash to allow easy controls.
Capable of recognize different Smartphones, the system can customize the diving experience to adjust seat, mirror and infotainment settings according to the individual needs of the driver. Making use of the Car Connectivity Consortium's MirrorLink standard to import contacts, navigation destinations, streaming audio and apps automatically, Hyundai is set to introduce NFC technology to its upcoming vehicles possibly by 2015.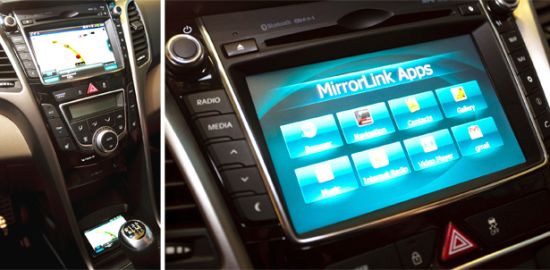 Via: Wired