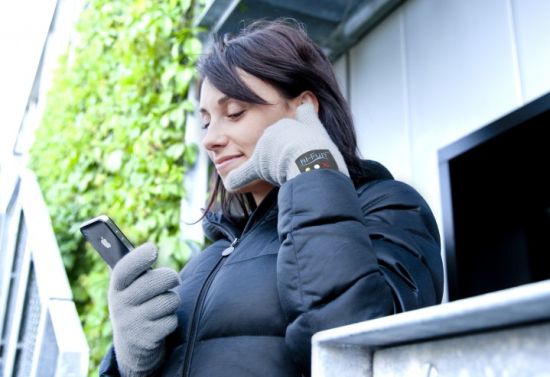 We often see people using the traditional "call me" or "I'll call you" hand gesture while moving across the street, especially when they are in a hurry and don't have enough time for a formal talk with friends. Giving a whole new dimension to the gesture-controlled calling, Italian company hi-Fun has developed a Bluetooth glove dubbed the "hi-Call" that lets you to talk through your hand.
Integrating a speaker and microphone into thumb and pinkie of the left glove, the hi-Call not only lets you communicate with hand gesture but also protects your hand from cold. Compatible with all Bluetooth cellphones, the glove comes built-in with the capacitive technology that allows you to control the touchscreen of your Smartphone.
Offered in different sizes for both men and women, the hi-Call also includes microUSB charging cable. The trendy glove provides the battery backup of 10 days in standby mode and 20 hours in conversation mode. Priced at €50 ($64), the hi-Call is expected to reach the stores by next month.
Via: Gizmag