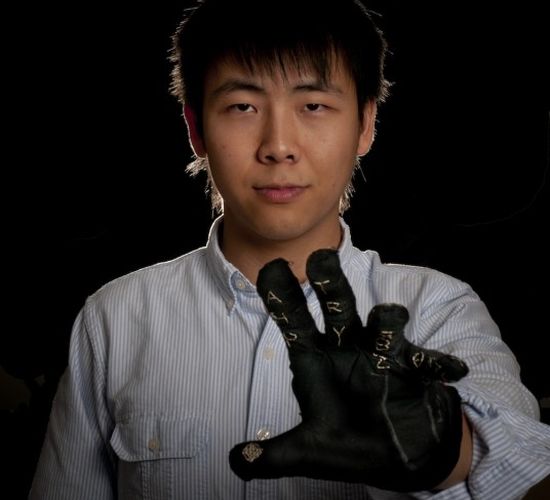 While working on a computer on your workstation, the QWERTY keyboard offers an ergonomic design for quick and efficient typing, but when you are on the go, you need some compact and handy device or accessory to type an instant text or mail without any hindrance. Offering a solution, researchers at the University of Alabama under the guidance of Jiake Liu have come up with a glove that integrates a one handed keyboard to allow easy typing while walking.
Hailed as Gauntlet, Generally Accessible Universal Nomadic Tactile Low-power Electronic Typist, the smart glove becomes a wireless keyboard for the users on the move. The hi-tech glove segregates the most common English letters from the rarely used letters for quick and natural hand movement. All you need to do is tap your thumb on different segments of your fingers to type a message, while you can erase the text with a swiping gesture.
Integrating a conductive thread to carry the signals of the text to a small printed circuit board (PCB), which further transmits the keyboard data to a computer, tablet, mobile phone, or any other device via Bluetooth, the Gauntlet simply brings a keyboard to your hand for the ease of use.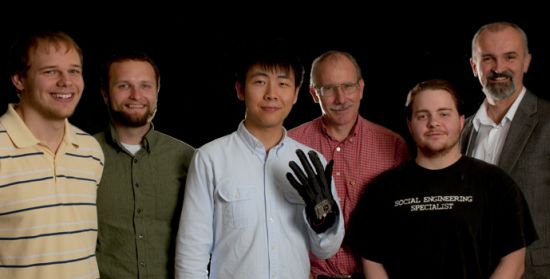 Via: Gizmag