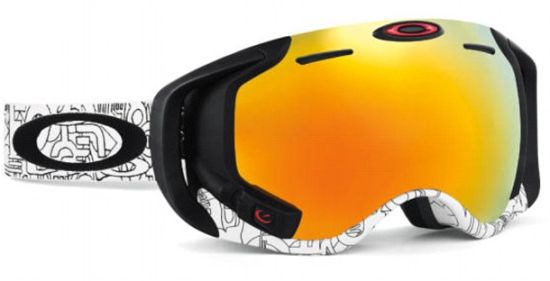 Skiing and snowboarding simply allows a thrilling experience down the slopes. Adding precision to the adventure, Oakley has come up with a pair of ski goggles that lets the user go through his/her mailbox to check important mails or texts while hitting the slopes. Dubbed "Airwave," the radical ski goggles comes built-in with a fighter pilot-style screen, inside the lens, to display the speed, location, altitude and distance travelled of the skier while moving down the ski slopes.
Connecting to an iPhone/ Android phone or tablet to transmit calls to an earpiece, the hi-tech goggles beams emails or texts right in front of the skier's eyes on to the screen. In addition, the users can scroll through the playlist, stored on their phone, with a wrist-worn wireless controller to enjoy their favorite tracks on the slopes.
Moreover, the goggles come with Airwave app to let the skiers and snowboarders track resort maps, friends or relatives on the slopes. Harnessing the latest features of Smartphones, the trendy goggles transfers the GPS, communications and entertainment tools, of the users phone via Bluetooth onto its surface. The Oakley Airwave ski goggle is available for £500 (around $806).
Via: Dailymail