The Syrian Refugee Crisis is a major concern for many Mediterranean nations. Turkey hosts more than 3.2 million refugees- the highest in the world apart from also providing 8 billion dollars in aid. Whilst the general public is divided on their opinion, there is also refreshing news of good deeds being done by ordinary civilians. Turkish mobile operators helping Syrian refugees are getting accolades and recognition for providing help the only way they know how to – by creating an app that can help the refugees understand Turkish and have a chance to both understand the local culture and also navigate through formalities and government related chores. The idea has been applauded and there is hope that many other operators around the world would follow suit; thereby making life easier for people who are already displaced and dysfunctional.
The Refugee Issue- a larger picture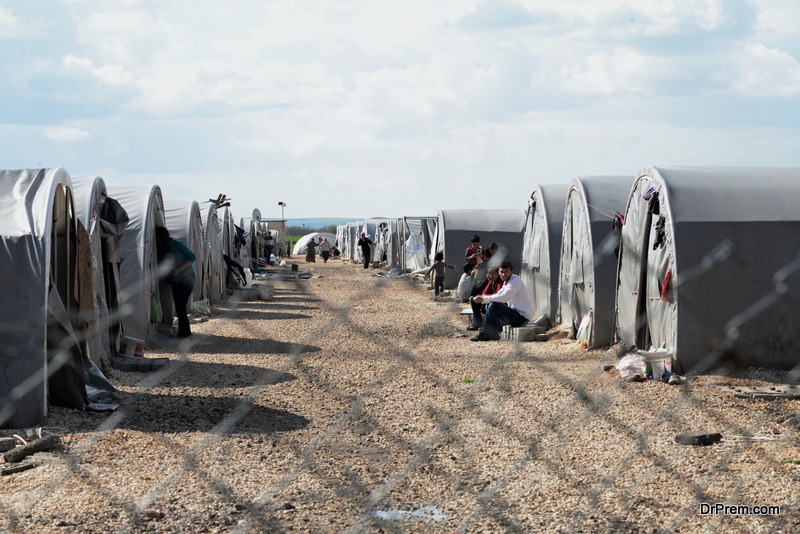 The refugee crisis in Turkey is a stark reminder of how chaotic everything can become on such short notice. The number of refugees is almost equal to the population of some regions of the country. Overcrowded makeshift camps have sprung up all across the nation – with more than 500,000 registered in Istanbul itself. The negative media reports notwithstanding, it seems everyone is suffering to some degree. The Turkish government has provided all the Syrian nationals with a biometric ID card, which gives them temporary protection status as well as access to social services such as healthcare; but with so many new arrivals, it is becoming tough for the Government to keep up. Many refugees are working illegally which is not sitting well with the right leaning population of the nation. Needless to say, there is a negative perception of the foreigners.
Turkish mobile operators helping Syrian refugees their way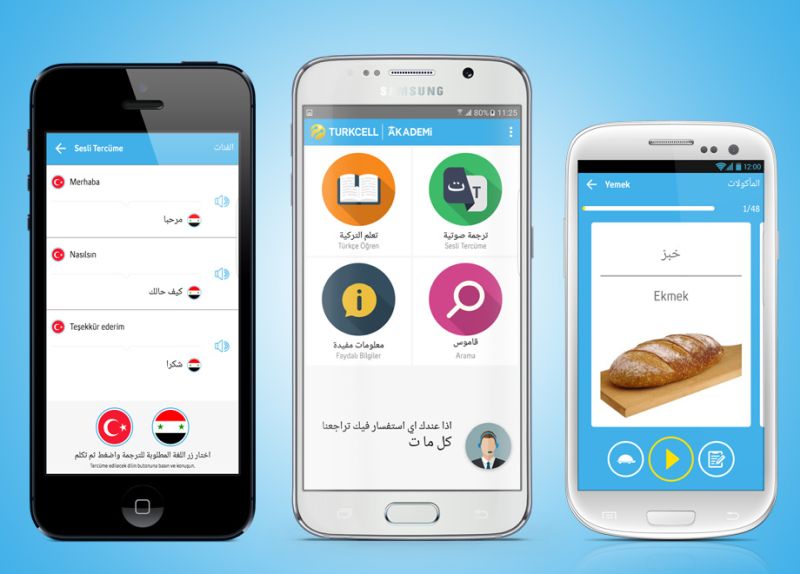 Image Source : appkunft.com
Mobile operators Turkcell have created a smartphone app which should serve as a mobile aid for Syrian refugees, many of whom cannot speak or understand Turkish. This app goes by the name of 'Merhaba Umut', which translates to 'Hello Hope' and its primary function is to help the refugee overcome the language barrier. Launched in September of 2016, it has seen a resounding success with a database of over 600,000 users- most of whom are Arabic speakers.  It offers two methods- one by the use of pictures, and another which is sound bite of translations from Arabic to Turkish and vice versa. It also comes with a dictionary and can be used by both iOS and Android users. These apps for Syrian refugees will continue to grow as more and more people keep walking through the borders. Hopefully this will help them learn and understand local language far better than what the Government is assisting them with.
Resounding success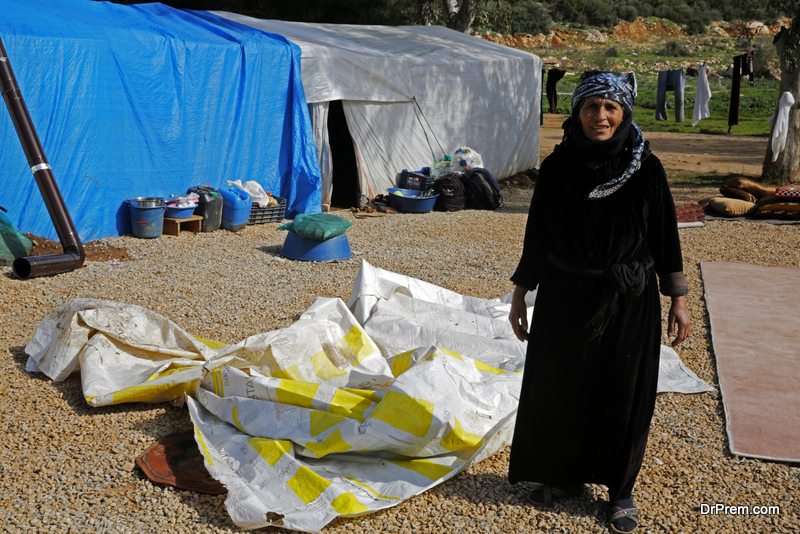 The app has been a resounding success, with the learning cards being viewed 460 million times and the speech translator being used a staggering 11.3 million times. The Turkish newspaper Milliyet reports that the company has received several awards on the international stage for their efforts.  Other Turkish mobile operators helping Syrian refugees have also come forward as a result. Apart from Turkcell, the other bigwig telecoms like Turk Telekom and Vodafone Turkey have also made investments in their facilities to help assist the refugees. For once, healthy competition is used not for profits; but to provide assistance.