CES or Consumer Electronics Show held every year is full of ingenious gadgets and tech trends that are simply amazing. Every year it takes a leap forward in some areas, and fulfils the gap in some others, such as gaming. This year too, there were gaming products which aim to make gaming a seamless experience. And of course, double the fun! Here's a glimpse at the best gaming gadgets at CES 2020.
Best gaming gadgets at CES 2020 
1. Razer Kishi – mobile gaming controller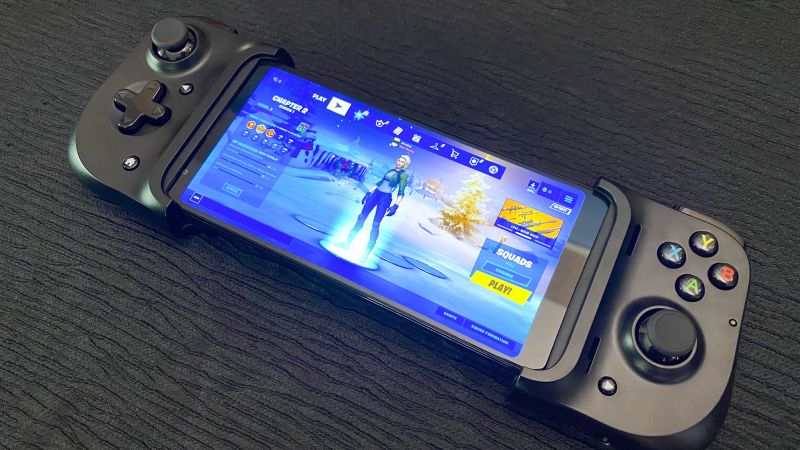 Image Source : cdn.mos.cms.futurecdn.net
Mobile gaming has taken over the entire world, and games such as Fortnite, PUBG, Call of Duty Mobile are some that require gamers to hold several controls at the same time. This draws away the fun and excitement of the game. With the Razer Kishi controller which can be attached to mobiles, gamers have the luxury of controlling the various functions of the game much more easily. This is one of the mobile gaming devices that should definitely catch on this year.
2. Samsung Odyssey G9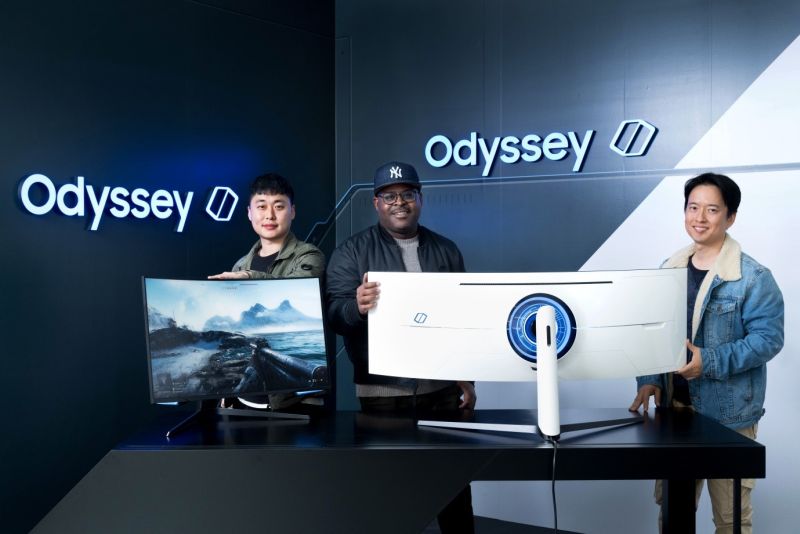 This monumental gaming monitor from Samsung is the ultimate in monitors for PC gamers. The Samsung Odyssey CRG9 was huge, but this screen takes the cake. Gamers would adore this extreme monitor spanning 49 inches, and with 1000R curvature. 240 Hz refresh rate and 5120×1440 res, AMD FreeSync as well as Nvidia G-Sync compatibility makes this monitor for PC gamingeven more droolworthy.
3. Corsair K95 RGB Platinum XT Gaming Keyboard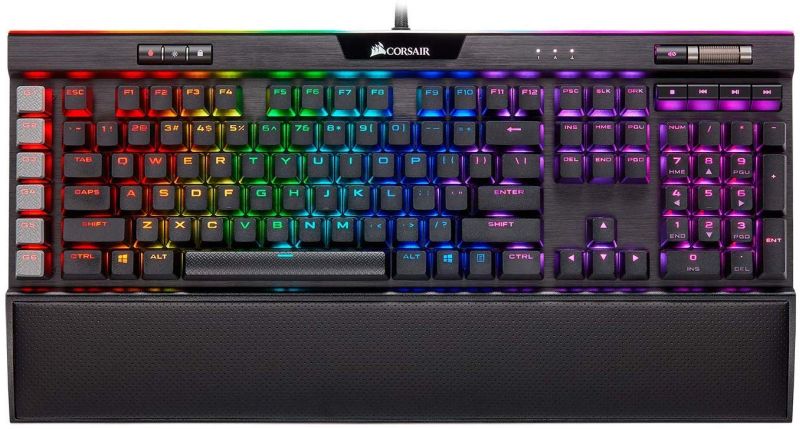 This keyboard is not a leap in terms of tech, but it addresses the comfort issues of gamers, as well as durability. The company has boosted the durability with the use of PBT Double-Shot keycap system that allows it to last for a whopping 10 million keyboard clicks.
To solve the problem of those gamers who cannot afford separate streaming deck, the keyboard has inbuilt Elgato Stream Deck macro keys for streaming. RGB lighting and a rest for the wrist has made this one of the top keyboards for PC Gaming right now.
4. ASUS ROG Zephyrus Swift PG32UQX Gaming Monitor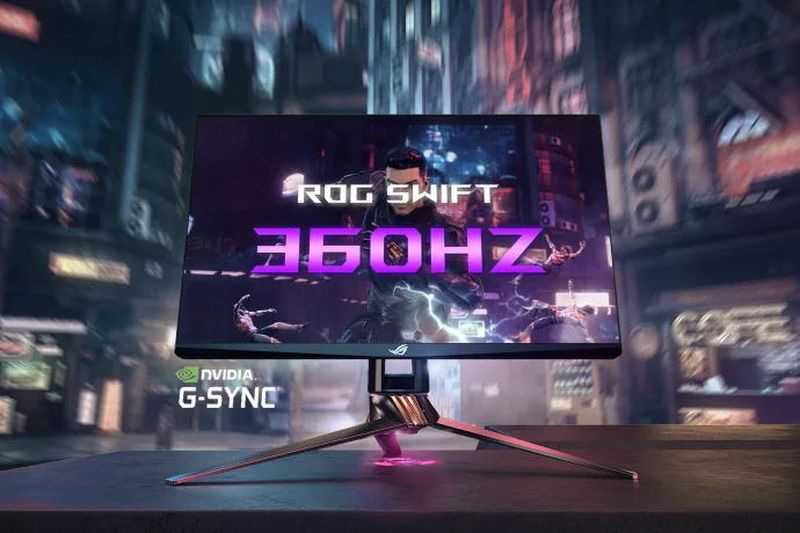 Good gaming devices need good monitors and this one from ASUS meets all the expectations. It's been called 'amazing' and with good reason as it displays  at 144 with G-Sync, at 32 inches and 4K. The mini LED panel has mini LED panel which can display more than 90 percent of DCI-P3 color range giving  accurate idea of details and colors. It isn't out yet, but it is expected to be out soon enough.
5. Concept UFO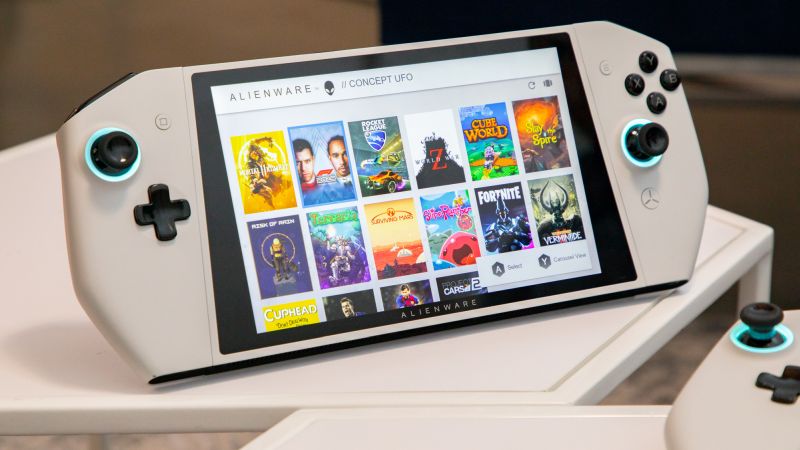 Image Source : cdn.mos.cms.futurecdn.net
The Nintendo Switch has unleashed the potential for handheld gaming. Dell has come up with a concept which caught the attention of all gaming enthusiasts. It's called the Alienware Concept UFO which is based on Nintendo Switch and applied to PC tablet. 10th Gen Intel processor that runs on Windows 10, the 8 inch screen has 1900×1200 screen res at 60fps. It's still in the concept stage but would be great to have a portable, powerful gaming device when it's out in the market.
6. AMD Ryzen Threadripper 3990X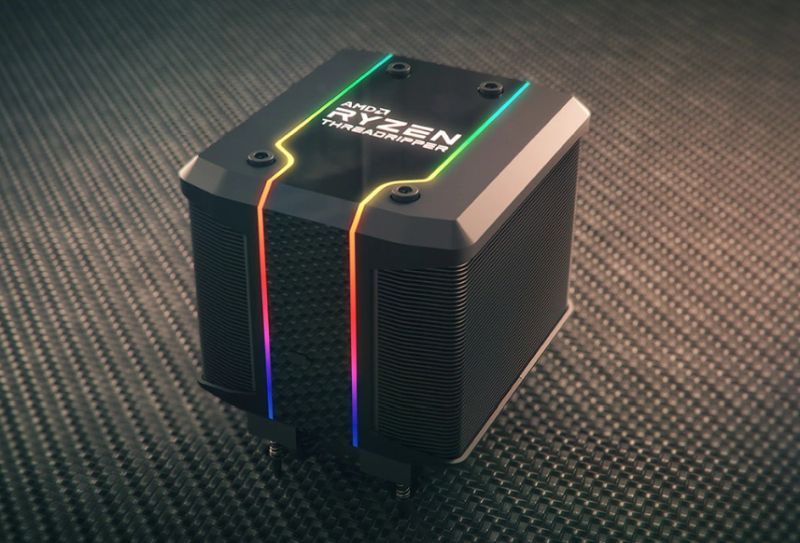 AMD announced their Ryzen Threadripper 3990X monster processor, their flagship CPU for consumer use. Priced at 3,990 dollars, it is for serious gamers. It packs 64 cores, 128 threads, 288MB cache and 4.3 GHz boost, and as it will be launched in February, you don't have to wait for it either.
7. ASUS ROG Zephyrus G14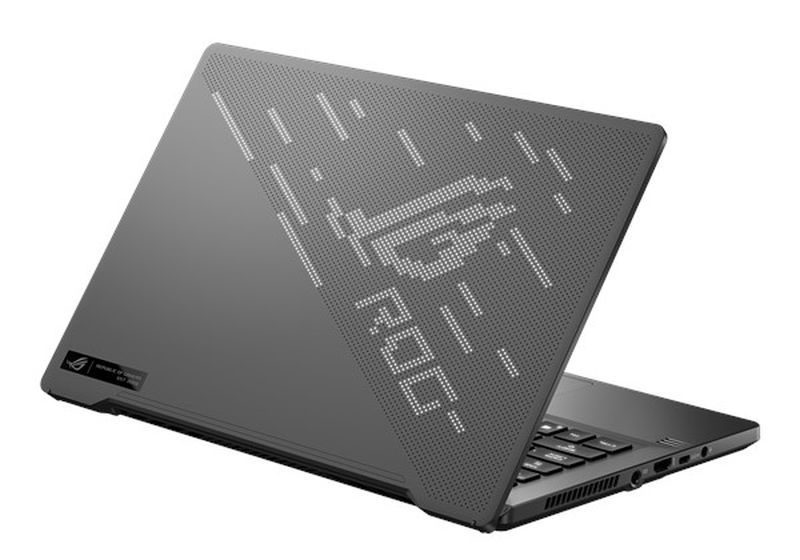 Gaming tech improves every year with an entire industry revolving around developing new innovations to make the games more appealing. The new laptop from ASUS is being touted by the company as the most powerful 14 inches gaming laptop. This could be debatable, but this laptop is definitely good. It boasts of 1,215 individual mini LED lights on the rear can be used to customize the laptop with logos, set to light up to music or to gifs.
The G14 has other advantages such as being lightweight while boasting of a powerful 4th generation AMD Ryzen CPU, and with an Nvidia GeForce RTX 2060 graphics card. The 10 hour battery life makes the laptop even better.
8. Panasonic SC-HB01 Gaming soundbar

This product debuted at CES 2019, but was released only in Japan. But it will be released in North America in 2020. This is one the gaming tech gadgets that will enhance the sound, making the gaming experience out of this world. It has support of Square Enix and is equipped with three modes – voice, FPS and RPG. Dolby Atmos, DTS Virtual:X, DTS:X, built in subwoofers and high res playback of 192 kHz/24 bit makes this an awesome soundbar to add to your gaming system.
9. Razer Eracing Simulator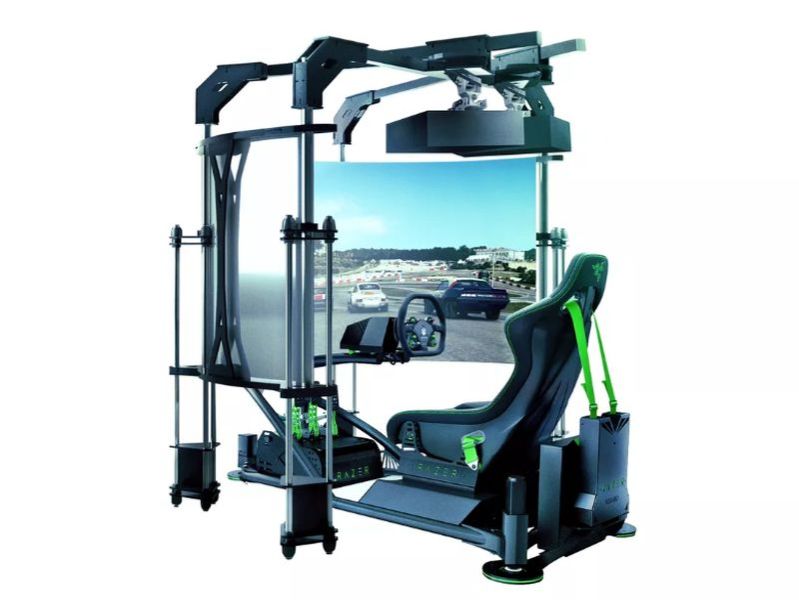 Image Source : cnet3.cbsistatic.com
This is another concept, but we have to mention it as all gamers need to know about it. It's a racing simulator built with the collaboration of Vesaro, Razer, Fanatec, Simpit and Synthetis VR. Boasting 202 degrees field of view perception system, massive 128 inches wrap around screen and built on hydraulic racing platform, it has all racing controls you'd want in a high end system. The racing simulator promises to provide a fascinating, immersive experience, even simulating the g-force effects when you drive.
10. WD_ Black P50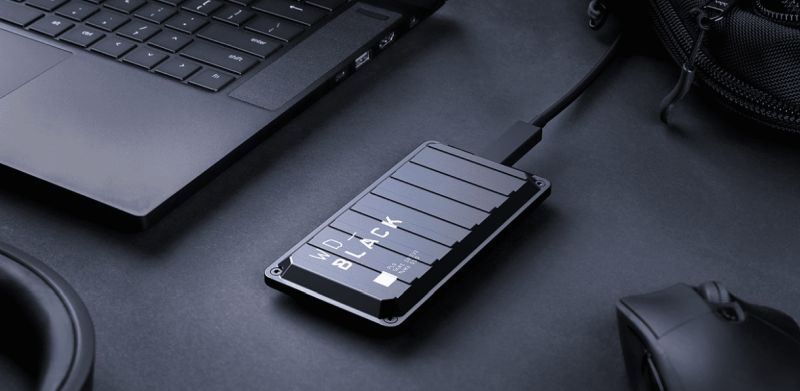 The external drive from Western Digital is targeted for gamers, especially to upgrade the Playstation storage. It offers read speed up to 2000 MB, and 2TBn storage. It works with SuperSpeed USB 20 GB interface which has the potential to make it faster in the near future.