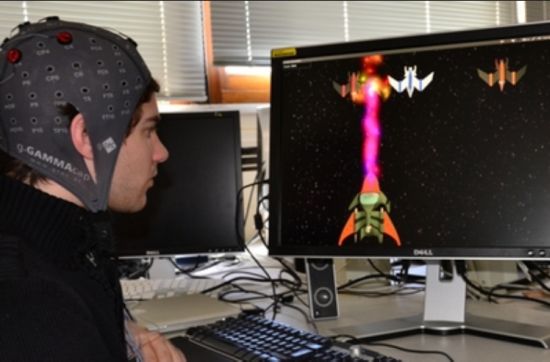 In recent years, wireless neuroheadsets have jumped into the fray to subside the need of human computer interaction. They do so by utilizing neuro-signal acquisition and processing. However, no open source software platform is there to help game developers design Brain-Computer Interfaces (BCIs). Now, just to lend a helping hand to these designers, OpenVibe2 , in collaboration with INRIA, a French research institute (Institut National de Recherche en Informatique et en Automatique) and nine other commercial partners (including Ubisoft, Kylotonn and Black Sheep), has designed one such open source software platform.
Recently released at the Futur-en-Seine in Paris, the platform flaunts a headset that utilizes brain activity to send commands to computers. The headset comes equipped with electrodes to carry out neuro commands. Utilizing the open source platform, OpenVibe and CLARTE have created a classroom based game for kids with attention deficit hyperactivity disorder (ADHD). The behavioral disorder is most common in school going kids which often culminates in depression, lack of sleep and tic disorders.
Now, coming to game, kids need to focus on an out of focus cartoon, which is blurry and keeps shifting its position. More focus brings more points and increases the chances of winning the game.

Via: Forbes