In a digital age, lifestyle remains no longer compartmentalized. The same stands true for fashion and art. In recent times, fashion has borrowed some ideas from art to become more contemporary and classic at the same time. An exhibition in Paris, titled 'From Calder ToKoons: Jewellery by Artists' is a stellar example of how art and jewellery have blended together to take the fashion world by storm. From the exhibition displaying over 260 jewel collections to various jewellery designers globally, here are 5 times jewellery inspired by art made jaws drop around the world.
Pablo Picasso's Plat Le Dormeur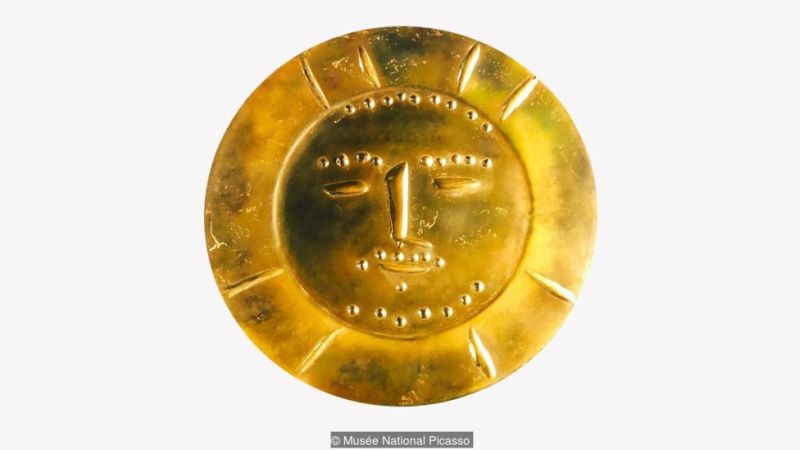 Image Source : ichef.bbci.co.uk
The exhibition displays pieces of jewellery created by avant-garde master artist – Pablo Picasso. Next to the jewel pieces, one can see displays of Picasso's other artworks. One look at it, and the viewer understands what actually inspired Picasso to mould a piece of jewellery.
It all started when Picasso asked his French goldsmith friend Francois Hugo to cast a decoration of a damaged plate in gold. Hugo went on to create many of Picasso's medallions and brooches – albeit in a limited edition. However, Picasso's journey of jewellery-making had started, which includes various medallions, a ceramic plate, and a golden pendant known as La Grande Faune.
The design of Picasso's jewellery inspired by art reflects on his artistic mastery. Avant-garde designs combine with gold and silver to turn the result into something that resembles an artwork collector's dream.
Salavdor Dali's gold and enamel brooch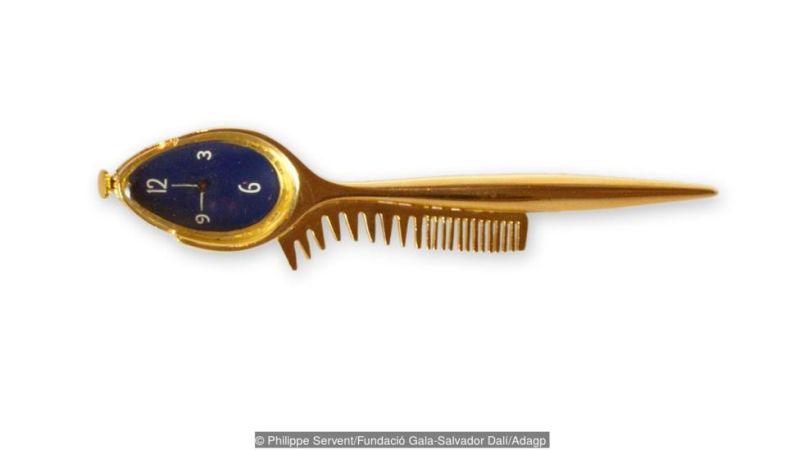 Image Source : ichef.bbci.co.uk
If there is any art that inspired jewellery in such a huge way, its Salvador Dali's. A gold and enamel brooch by Dali reflects the best of Surrealist art. This brooch triples up as a watch, a spoon, and a comb. Salvador Dali's creation has truly combined art and jewellery in the most iconic and ironic way possible.
Dali materialized the Surrealist desire to transcend the limiting boundaries of the acceptable and the unacceptable, the logical and the illogical, the real and the illusion, by taking something as simple as a brooch and turning it into three other things at once.
Using art and jewellery to create strange and weird, but useful objects was Dali's master stroke. And the brooch is just one example of it.
The Jewellery Theatre and Caravaggio's Realism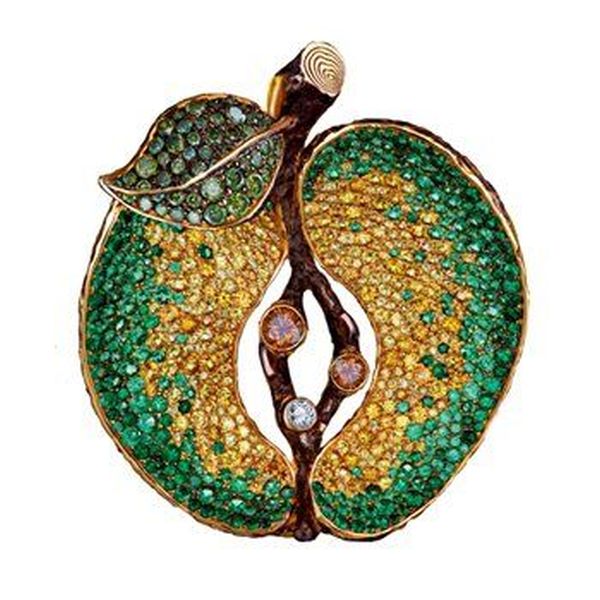 Image Source : i.pinimg.com
Caravaggio's (a 17th century Italian artist) Realism had a profound impact on the designs by The Jewellery Theatre. They launched a jewellery collection that was inspired by Caravaggio's art pieces. As a tribute to the Italian artist, the designers named the collection after him as well.
The collection is brightly and vividly colorful (just like Caravaggio's art) with all its rings, bracelets, necklaces, and so on. What's more, the designers made heavy use of different fruit imageries, a motif that is highly evident in the works of the Italian master.
Not only that, Caravaggio's intensive use of light and shadow, bright and dull palette, and contrasting shades is also cleverly reflected in the Caravaggio Collection. Bold, striking designs of jewellery is the appealing result of blending fashion and art.
GuiseppeAcrimboldo and the new face of jewellery inspired by art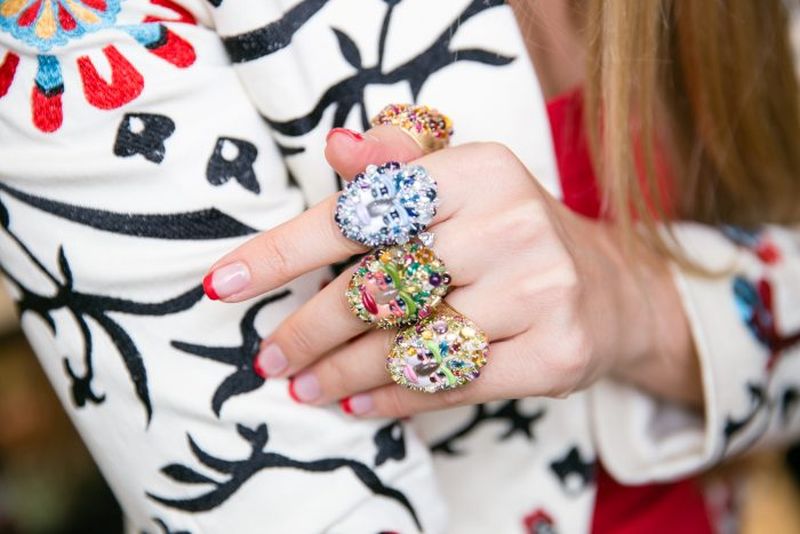 Image Source : static.gemologue.com
In 16th century, another Italian artist named GuiseppeAcrimboldo created numerous portraits under a collection titled 'The Seasons'. These portraits were unique in the way they were created. Acrimboldo used vegetables and flowers to create faces of people. If there is one art that inspired jewellery in a unique way, it is Acrimboldo's art.
Mattioli, an Italian jewellery brand, launched Acrimboldo Four Seasons rings, a collection of jewellery inspired by art of the 16th artist. Instead of vegetables and flowers, the designers made use of miniature gemstones. The best part – the faces – is what makes Mattioli's designs stand apart from the rest.
Designers from Mattioli carved the faces of people from miniature gemstones. These designs are colorful, detailed, and exquisite. This is definitely the kind of jewellery inspired by art that you would want to own, isn't it?
IlgizFazulzyanov's creations – Jewellery inspired by art, jewellery envied by art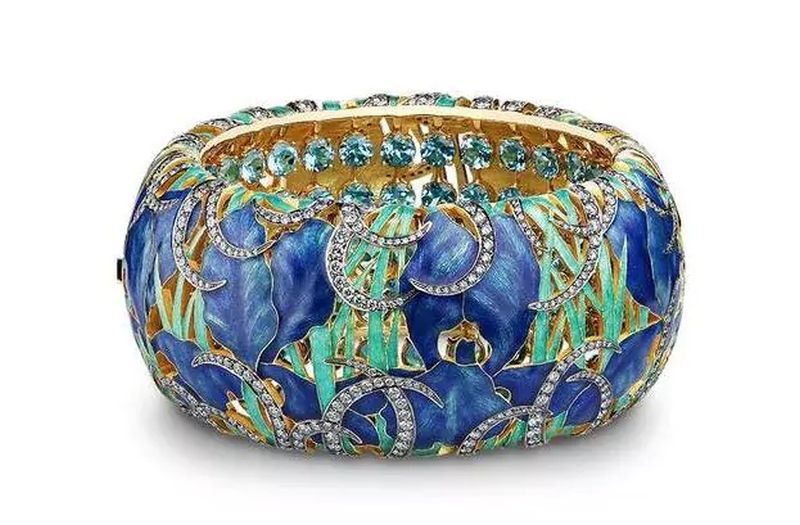 Image Source : telegraph.co.uk
IlgizFaszulnyavoz (Ilgiz F.) is a jewellery designer, but thankfully he is also an artist. This explains how he intricated uses enamel in his creations that turn paintings into wearable metal masterstrokes. Inspired by artists and art moments, Ilgiz F. takes his inspiration from paintings and realize them into jewel pieces. He accomplishes it with excellence and exhibits it with humility.
One of Ilgiz F.'s creation is a piece named 'Frost at the Pond'. Quartz lozenges in this bracelet are set clearly in white gold. But what catches the attention of the viewer is ice-blue colored blades, designed to look like leaves that appear to be frozen in water. The details are so immaculately covered that it actually looks like a delicate glass that will break apart at the slightest touch.
Ilgiz F.'s collection also showcases jewellery inspired by art of Monet. The artist's frozen lilies are captured in the designer's vision of recreating the minute details of nature in a single ring or necklace. Ilgiz F. makes extensive use of diamonds, corals, opals, tourmalines, rock crystal, and topaz to bring little but scenes from iconic paintings to life. The result is bedazzling.
These are not the only instances of jewellery inspired by art. As long as fashion and art will continue to look at each other in awe and admiration, both of them will continue to exhale creative brilliance in each gemstone and each brushstroke.