Many a times, you may go for an X-ray when you have some trouble inside your skin. You may also have heard of little kids swallowing small items while playing and requiring X-rays to identify these objects. However, we share with you some truly bizarre X-rays you may not even have imagined seeing. Check them out.
A 5-inch knife inside a teenager's head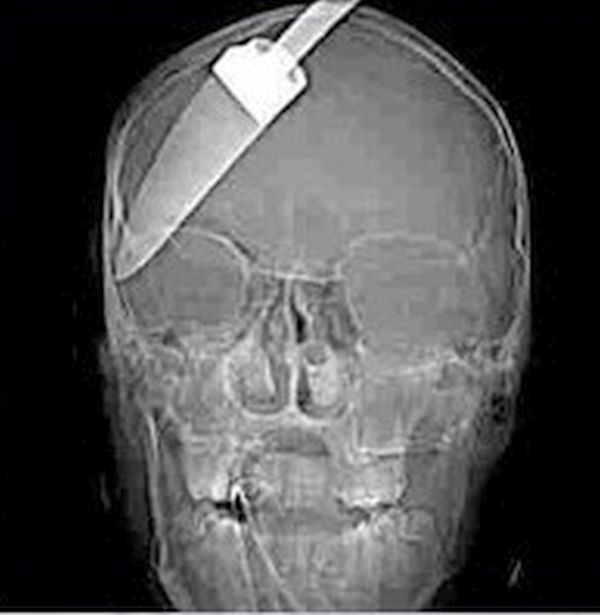 Image Source : Cdn.Images.Express.Co.Uk
Can you even think of a 16-year old boy surviving after a 5-inch knife plunged into his head? It may have been a result of a fight for a good cause or may just be a show off to his friends, but the strange X-ray of his head showed a kitchen knife well punched into his head through his forehead. It is surely strange. However, the next X-ray is weirder.
A tap with pipework inside a man's eye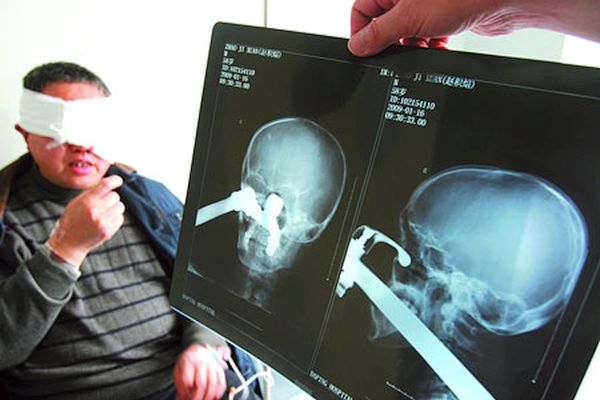 Image Source : Metrouk2
A man came to a hospital's casualty unit after slipping in his bathroom and ending up with a tap stuck in his eye. While we cannot even imagine his pain, he was terrified of even touching it. His X-ray showed the tap and a 16-inch pipework that was removed by doctors with the help of a plumber in about three hours.
The largest kidney stone ever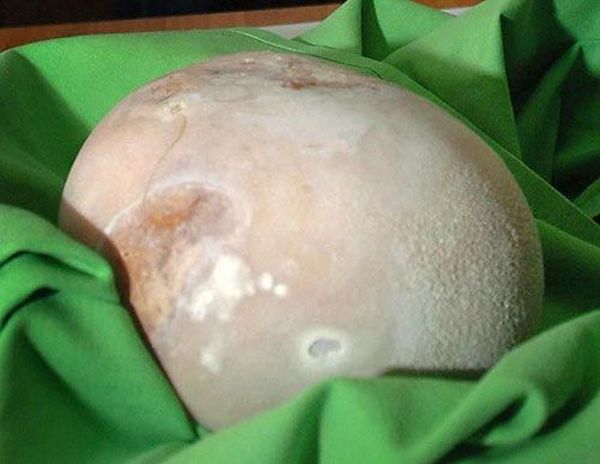 Image Source : Pinimg.Com
A patient in Hungary had the world's largest kidney stone. His X-ray showed a stone that was 17 cm in diameter and weighed 2.5lbs.
A 16-inch arrow in a boy's head
Playing with sharp objects can be extremely dangerous. It is proved by the X-ray of this boy who was hit by his friend with a 16-inch arrow. Through the boy's eye socket, the arrow went inside his skull and rested at the back. While the X-ray was shocking, this boy was spared of a serious brain injury.
A fork inside a dog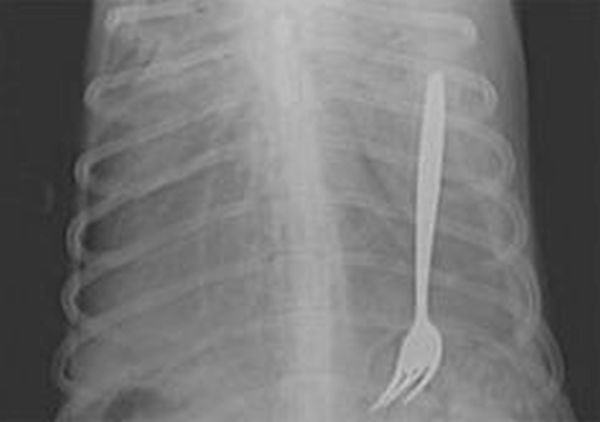 Image Source : Pinimg.Com
In North Carolina, a dog was X-rayed to find a full fork inside his body. While he swallowed this fork, it pierced his chest veins and lungs. Thus, bleeding started around his lungs. It was stopped with an immediate operation.
A vibrator inside a man's body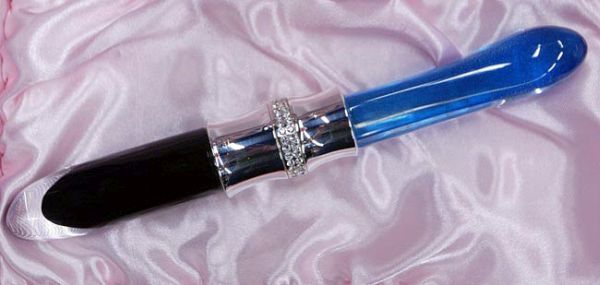 Image Source : InToday.In
This X-ray was highly bizarre for a man whose body showed a stuck vibrator inside. While it is funny yet sad, his problem did not end at that. While trying to remove the vibrator, he also stuck a pair of tongs inside. Now, what could be weirder?
While X-rays are usually done for regular troubles, you may not have heard of people coming for X-rays with highly weird issues. While someone had a tap stuck inside his eye, others had knives, stones, forks, and even vibrators in their bodies.