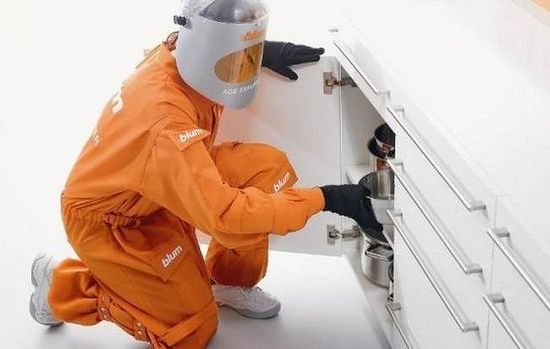 We all are aware of the symptoms of old age like stifled hearing, blurred vision, drooping shoulders, inflexible joints, and so on. However, have we ever put ourselves in our seniors' shoes and tried to feel the agony they go through in their daily lives? Researchers at Berlin's Evangelical Geriatrics Centre (EGZB) in close cooperation with the Saarbrucken-based Meyer-Hentschel Institute have come up with the Age Man Suit to allow its wearer to experience the actual physical limitations of old age. The industrial-style futuristic boiler suit comprises of ear-protectors, a yellow visor, knee and elbow pads, a Kevlar-jacket-style vest and padded gloves to make it difficult to do things with ease.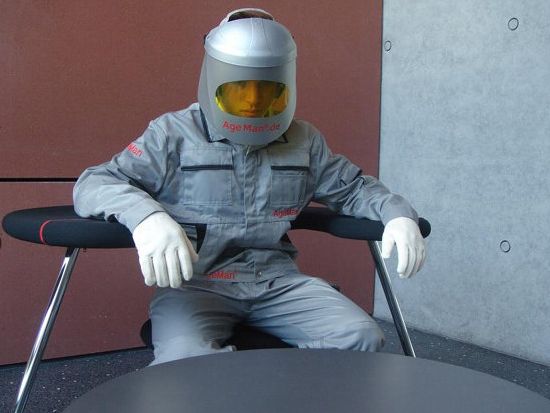 The 10 kg jacket ensures that you don't see, hear, move or grip things properly. Rahel Eckardt, a senior physician at EGZB believes that the would-be doctors should have firsthand knowledge of old people's pains and concern. Only then, they will empathize with seniors and probably, look for a career in geriatrics. Moreover, it may assist gastronomic industries personnel and household appliance manufacturers to design and create products that could connect to geriatric needs.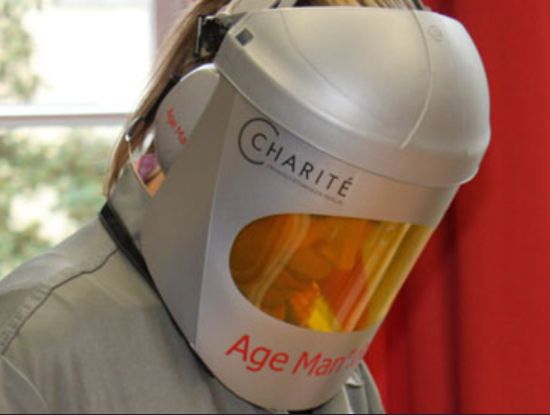 So next time you see your granny walking up the stairs, asking you to speak louder, fumbling with things around her or picking stuff she never wanted to, think about the Age Man Suit and be compassionate and kind to her.
Via: TheAge